---
Welcome to MedEquipDME, your trusted destination for top-quality medical equipment in Thousand Oaks.
We're proud to serve the community with a wide range of products designed to enhance the lives of those in need. From portable oxygen solutions to hospital beds and wheelchairs, we've got you covered. In this comprehensive guide, we'll explore our offerings in detail, focusing on the following key areas:
---
Portable Oxygen Cylinders in Thousand Oaks
At MedEquipDME, we understand the importance of having a reliable source of portable oxygen cylinders in Thousand Oaks. Our selection of oxygen cylinders is designed to meet the needs of those with respiratory challenges, providing mobility and independence. Whether you require them for daily use or occasional travel, our oxygen cylinders are lightweight, easy to transport, and can be refilled as needed. Trust us for a seamless and convenient oxygen supply solution.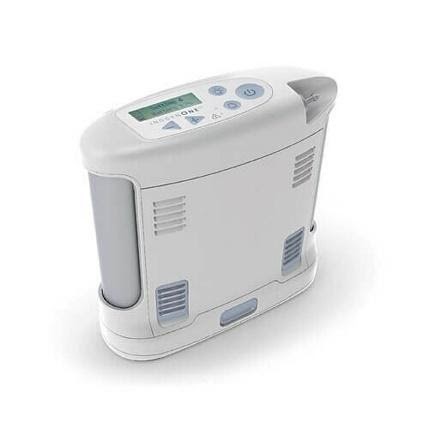 Portable Oxygen Concentrators in Thousand Oaks
For those seeking a more sustainable oxygen solution, we offer a range of portable oxygen concentrators in Thousand Oaks. These devices are designed to extract oxygen from the surrounding air, ensuring a continuous supply without the need for cylinder replacements. MedEquipDME offers a variety of concentrator models that are compact, quiet, and easy to operate, making them ideal for on-the-go individuals in Thousand Oaks.
Hospital Bed Suppliers in Thousand Oaks
Quality sleep and comfort are essential for the recovery and well-being of patients. As one of the leading hospital bed suppliers in Thousand Oaks, MedEquipDME provides a variety of adjustable and medically approved hospital beds. Our beds offer customizable positioning options, making them suitable for home care or healthcare facilities. With our hospital beds, you can ensure the utmost comfort and support for patients.
Oxygen Cylinders in Thousand Oaks
For reliable oxygen support at home, MedEquipDME is your go-to source for oxygen cylinders in Thousand Oaks. We offer a comprehensive range of cylinder sizes to cater to your specific needs. Whether you require continuous oxygen therapy or backup cylinders for emergencies, we provide solutions that guarantee peace of mind and flexibility.
Transport Wheelchairs in Thousand Oaks
Mobility shouldn't be a limitation. MedEquipDME offers a selection of transport wheelchairs in Thousand Oaks that are designed for easy transportation and maneuverability. Our lightweight and foldable transport wheelchairs are perfect for individuals who require assistance moving around the city or traveling. They are durable, comfortable, and user-friendly.
Standard Wheelchairs in Thousand Oaks
MedEquipDME is your destination for standard wheelchairs in Thousand Oaks, providing reliable and cost-effective mobility solutions. Our standard wheelchairs are available in various sizes and configurations to suit your specific requirements. They are built to be durable, comfortable, and easy to use, making them an excellent choice for those who need everyday mobility assistance.
At MedEquipDME, we are committed to providing the best medical equipment solutions in Thousand Oaks. Whether you require portable oxygen solutions, hospital beds, or wheelchairs, our products are designed to enhance your quality of life. Contact us today to explore our full range of offerings and find the right medical equipment to meet your unique needs. We are your trusted partner for health and mobility in Thousand Oaks, CA.