---
Welcome to MedEquipDME, your trusted source for medical equipment supplies in Westlake Village
We offer a wide range of high-quality products, including portable oxygen cylinders, portable oxygen concentrators, hospital beds, transport wheelchairs, and standard wheelchairs. Our mission is to provide the residents of Westlake Village with the essential medical equipment they need to enhance their mobility, comfort, and overall well-being. With our reliable and efficient services, we aim to be your go-to medical equipment supplier in Westlake Village.
---
Portable Oxygen Cylinders Westlake Village
MedEquipDME understands the importance of having access to portable oxygen cylinders for individuals with respiratory conditions. Our portable oxygen cylinders in Westlake Village are lightweight, durable, and easy to carry, enabling patients to maintain their active lifestyles without compromising on their oxygen therapy. Our experienced team will guide you in selecting the right portable oxygen cylinder that meets your specific needs, ensuring optimal oxygen supply and peace of mind.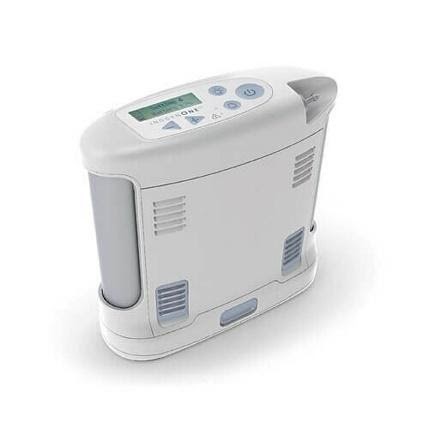 Portable Oxygen Concentrators Westlake Village
For individuals requiring a continuous supply of oxygen, our portable oxygen concentrators in Westlake Village are the ideal solution. These devices effectively concentrate oxygen from the surrounding air, eliminating the need for bulky oxygen tanks. Our portable oxygen concentrators are compact, quiet, and feature advanced technology to provide a seamless oxygen therapy experience. At MedEquipDME, we offer a wide selection of portable oxygen concentrators, ensuring that you find the perfect match for your lifestyle and medical requirements.
Hospital Bed Suppliers Westlake Village
As one of the leading hospital bed suppliers in Westlake Village, MedEquipDME offers premium-quality beds designed to provide comfort, support, and convenience to patients recovering at home or in healthcare facilities. Our hospital beds are adjustable, allowing users to find their desired position for rest, sleep, or medical treatments. With features such as side rails and pressure redistribution mattresses, our beds prioritize patient safety and aid in the prevention of pressure ulcers. We are committed to delivering reliable hospital bed solutions that enhance patient care and well-being.
Oxygen Cylinders Westlake Village
MedEquipDME understands the critical need for oxygen cylinders in various medical situations. Whether you require oxygen for home use or as a backup during emergencies, our oxygen cylinders in Westlake Village are designed to provide a reliable and convenient oxygen supply. We offer a range of cylinder sizes to accommodate different needs, ensuring that you have access to oxygen when and where you need it the most. Our knowledgeable team is available to assist you in selecting the appropriate oxygen cylinder and provide guidance on usage and maintenance.
Transport Wheelchairs and Standard Wheelchairs Westlake Village
At MedEquipDME, we recognize the significance of mobility aids in improving independence and quality of life. Our extensive inventory includes transport wheelchairs and standard wheelchairs in Westlake Village. Whether you require a lightweight and compact transport wheelchair for easy transportation or a durable standard wheelchair for daily activities, we have options to suit your unique preferences. Our team will help you find the right wheelchair that offers comfort, stability, and ease of use, ensuring enhanced mobility and freedom.
MedEquipDME is dedicated to serving the Westlake Village community by providing top-quality medical equipment supplies. Whether you need portable oxygen cylinders, portable oxygen concentrators, hospital beds, oxygen cylinders, transport wheelchairs, or standard wheelchairs, we have the perfect solution for your needs. With our commitment to customer satisfaction, reliable products, and expert guidance, we strive to be your trusted partner in improving your health and well-being. Contact MedEquipDME today to explore our range of medical equipment supplies in Westlake Village.